In order to create a new internal operator in the IT Protocol application, an administrator, the responsible or an authorized member has to access the application. Once done, access the registry.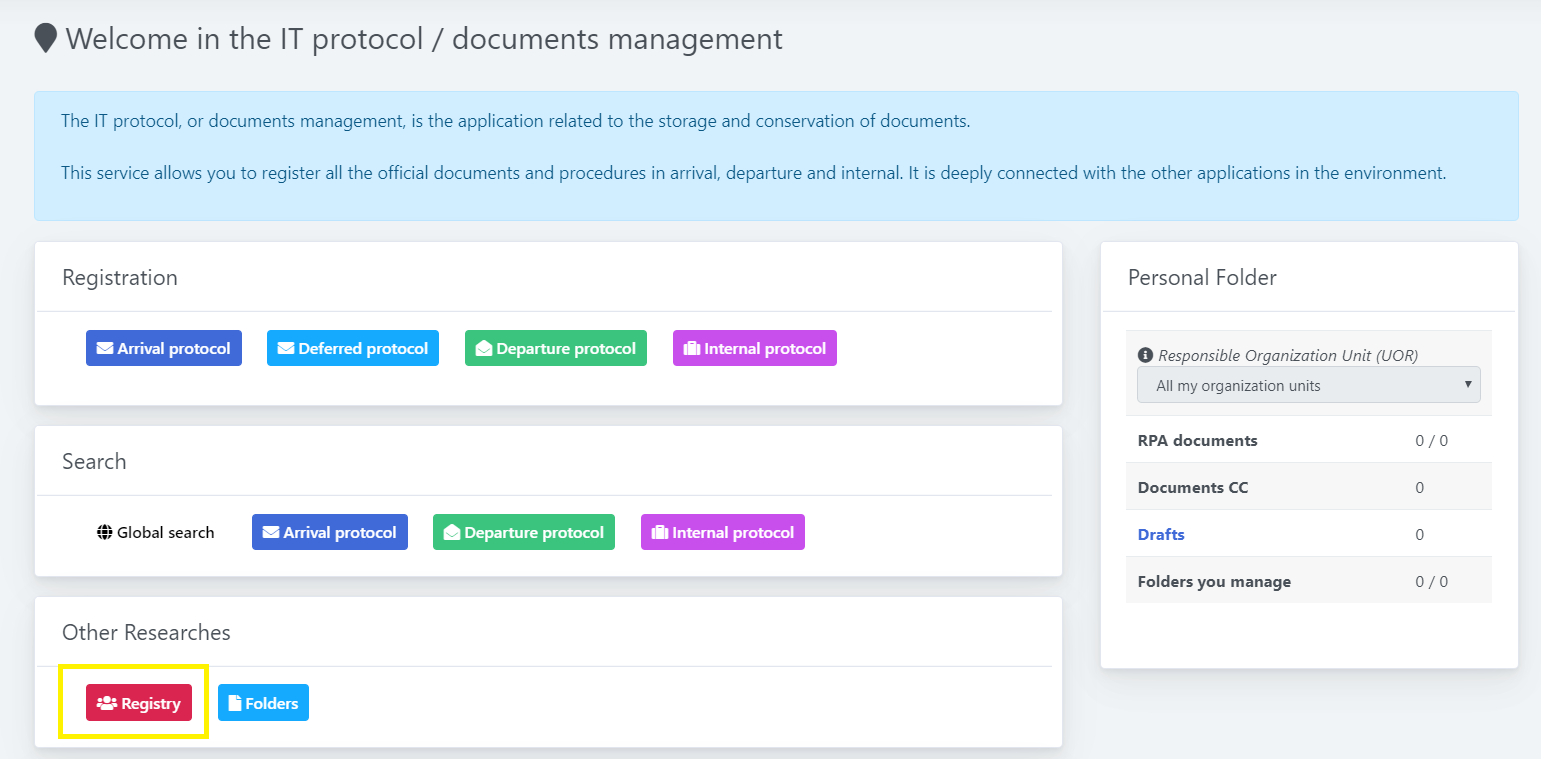 From the registry, if the operator is enabled, click on "Internal person" under the Creation and modification section: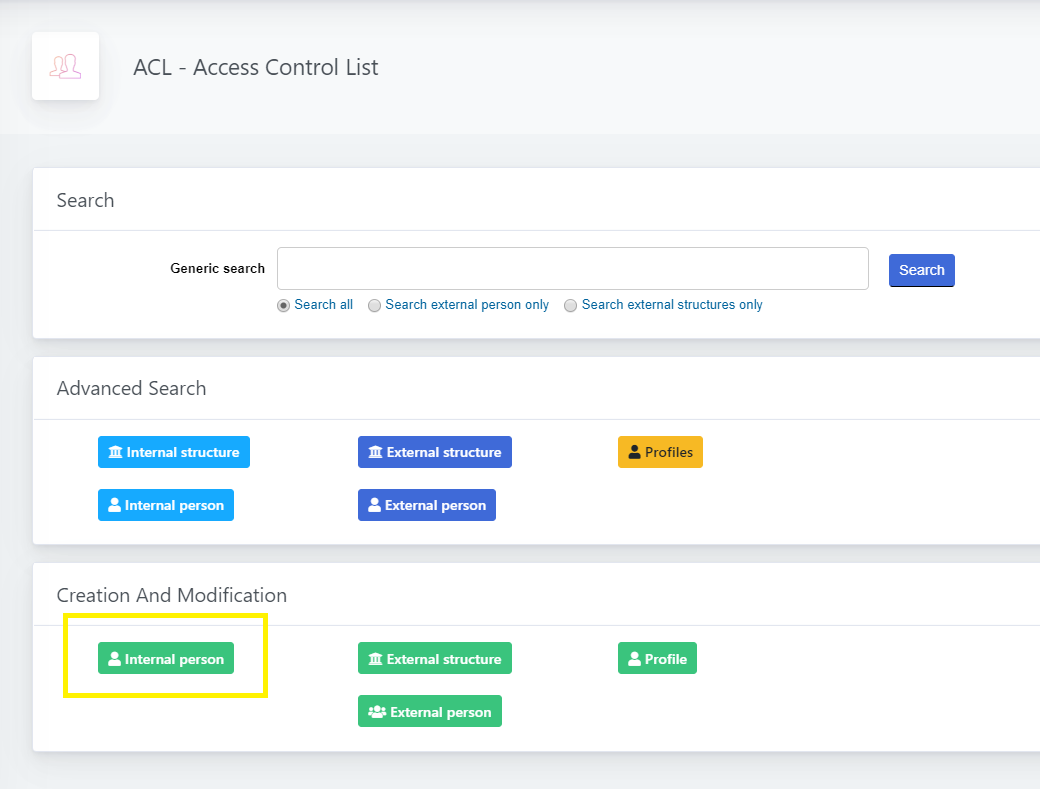 You will see a query tab where you will be able to search for the operator to authorize. Please note that only users with a personal code can be found; for this reason, you need to be sure that the operator has registered its personal data.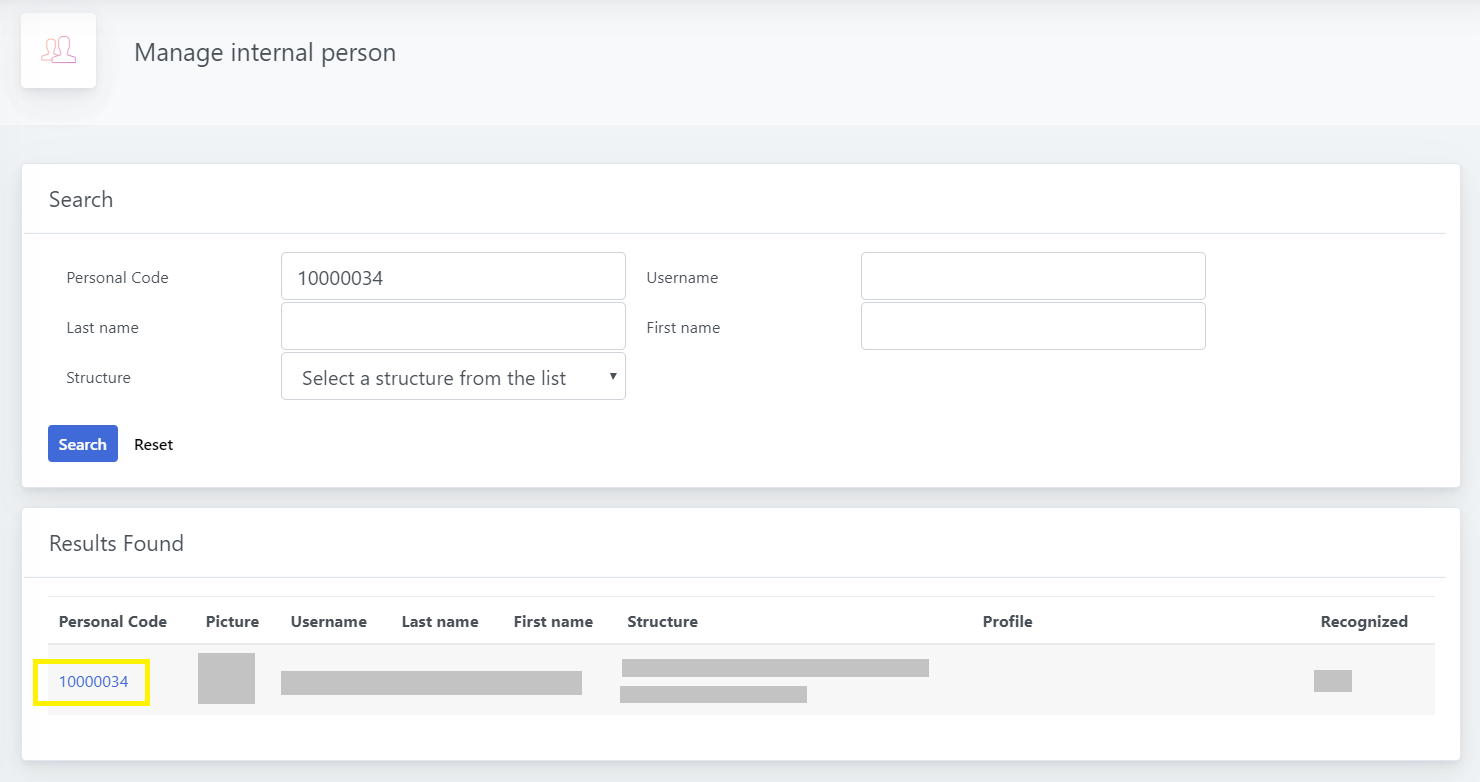 In the "Create New internal person" page you will see all the information about the selected operator in the IT Protocol environment:
Personal data / information
Authorization to access the application
UOR (structures) on which the user is enabled to operate
The profile assigned to the operator
A recap of the permissions given to the operator by the assigned profile
---
Authorization workflow
1. Grant access to the application
The first section allows you to see the history of authorizations for the IT protocol application, revoke the authorization or grant a new one.

Once the operator has an authorization, you can also revoke it. In case of multiple authorization in the history, an icon will explain the status for each row:
The authorization is active

The authorization is expired or revoked.
The last edition date and operator will be visible

2. Assign structures to the operator
The second section allows you to specify which structures the operator has permissions to work on and will show you a list of the active structures for the selected user.

Click on the "new structure" button to grant access to a new structure. A new page will be available where you can select the reference structure.
Attention A structure will be available in the IT Protocol only if the responsible of that structure is enabled to access the IT protocol and the structure. An operator can not access a structure in the protocol if the responsible can't.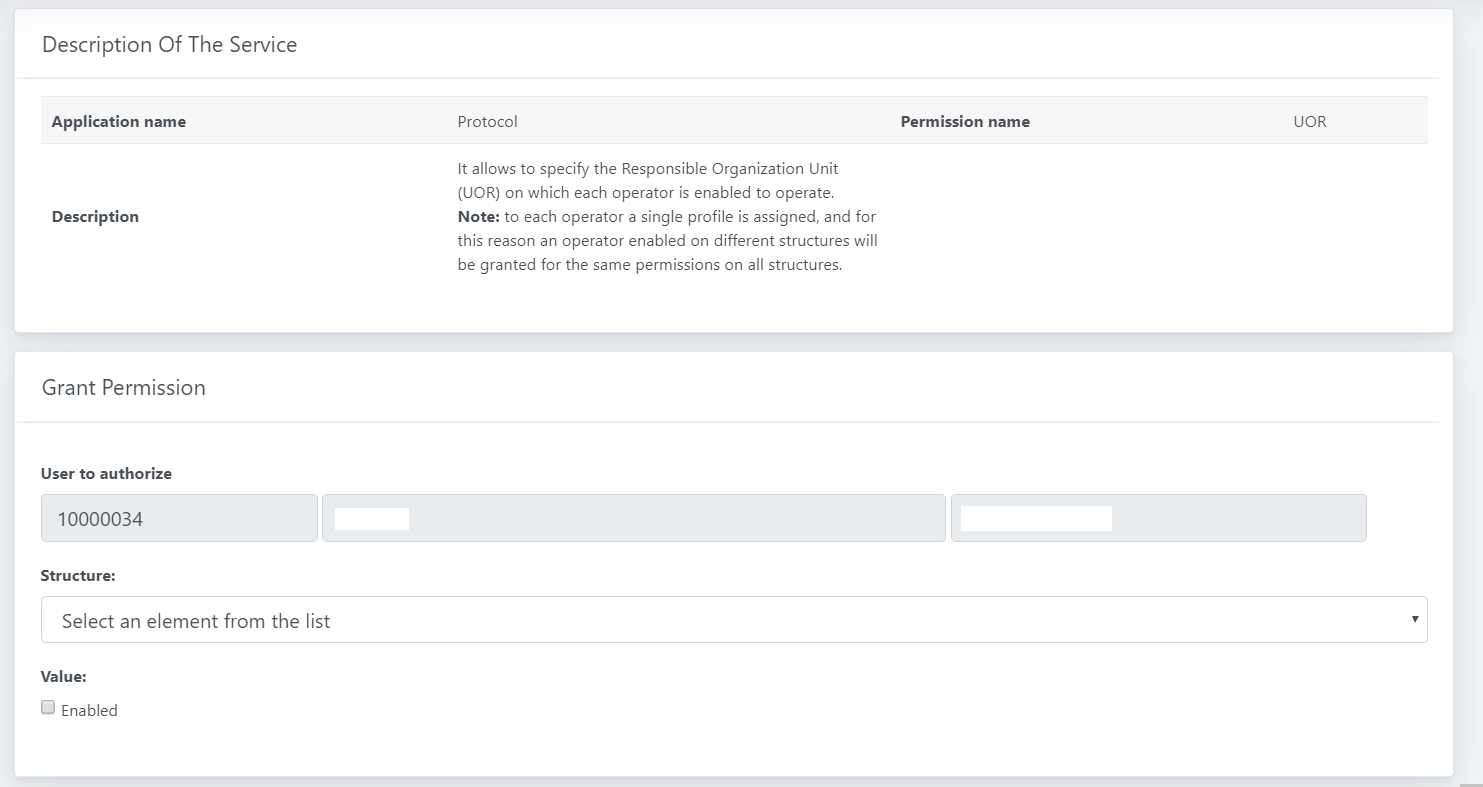 3. Assign permissions (profile) to the operator
A profile is what gives permissions in the IT Protocol; you can create different profiles to assign the same permissions to different members.
From this section you can assign the created profiles to the operator:

4. Overview on permissions
In the last section, according to the assigned profile, you will be able to see the permissions for the selected users.