The application Sessions Records and Deliberations allows the management of the workflow for deliberations and decisions of government and collegial bodies. In order to handle the workflow, it is necessary to define a Government Body and its members.
The service described in this guideline is accessible to the founder and to members that have been enabled to manage Government Bodies.
Select Application
From the sidebar menu, select Sessions Records and Deliberations, then access the service Manage Government Bodies from the list.

Configuration options
The given windows will allow you to Manage Government Bodies, as well as to define the sections of the sessions.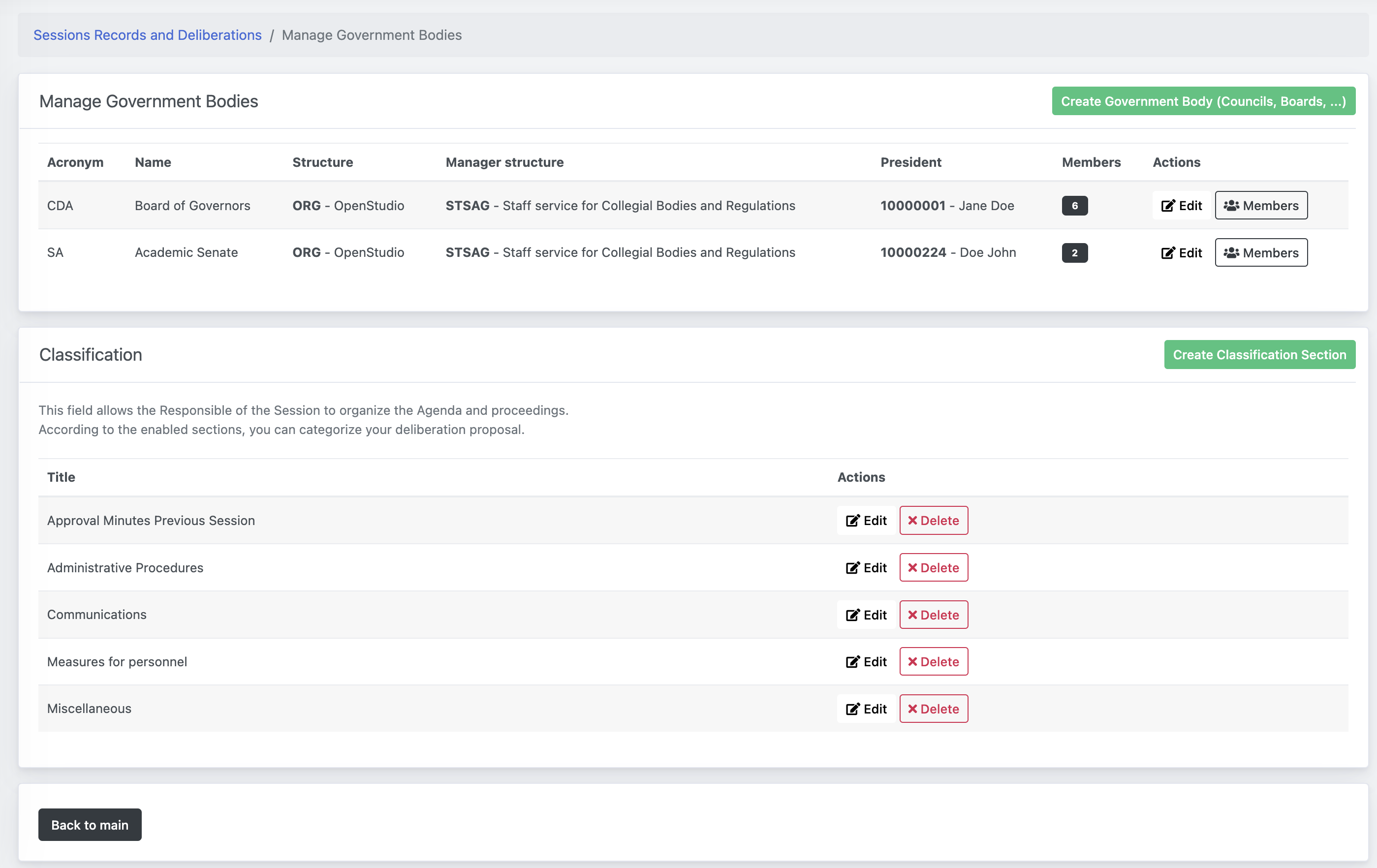 Manage Government Bodies
The first tab will show you the current existing bodies and their information (such as the reference structure, the president and number of members).
Government Bodies can be referred to the organization or to a specific structure.
To create a new Government Body, click on the button .
Once opened, you will have to provide a few information about the Council/Board/Government Body you are creating:
Acronym. It is a short keyword, without spaces, that will be used to define the council.
Name. It is the full name of the Government body
Reference department. It is the structure to which the government body refers to. It can be the whole organization or an individual department
Structure for the Administrative Management. It is the structure responsible for the administrative management of the workflow.
Note: If the reference department is not the whole organization but an individual structure, the field will automatically filled to match
President. It will be the president of the Government Body. You can use the internal user system to search for the operator to elect as president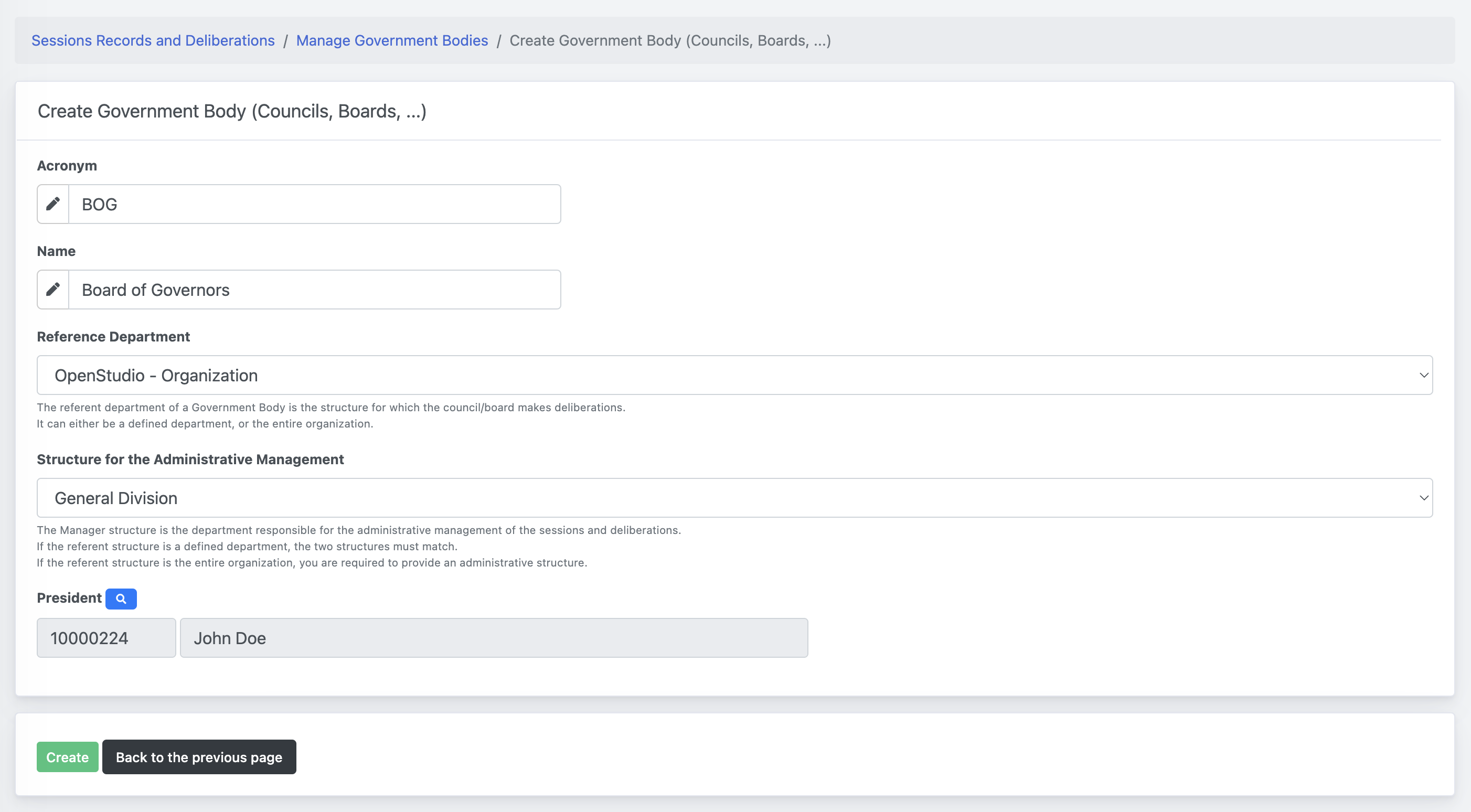 Once created, from the main view, you will be able to Manage Members. The panel will show you current and historical assignments, and will allow you to add new members or to delete current assignations.