How to invite a new user?
You can invite new users to register in your business account from the application User registration available under the Administraton menu in the sidebar.
Only the founder and authorized members are allowed to access this application and invite new users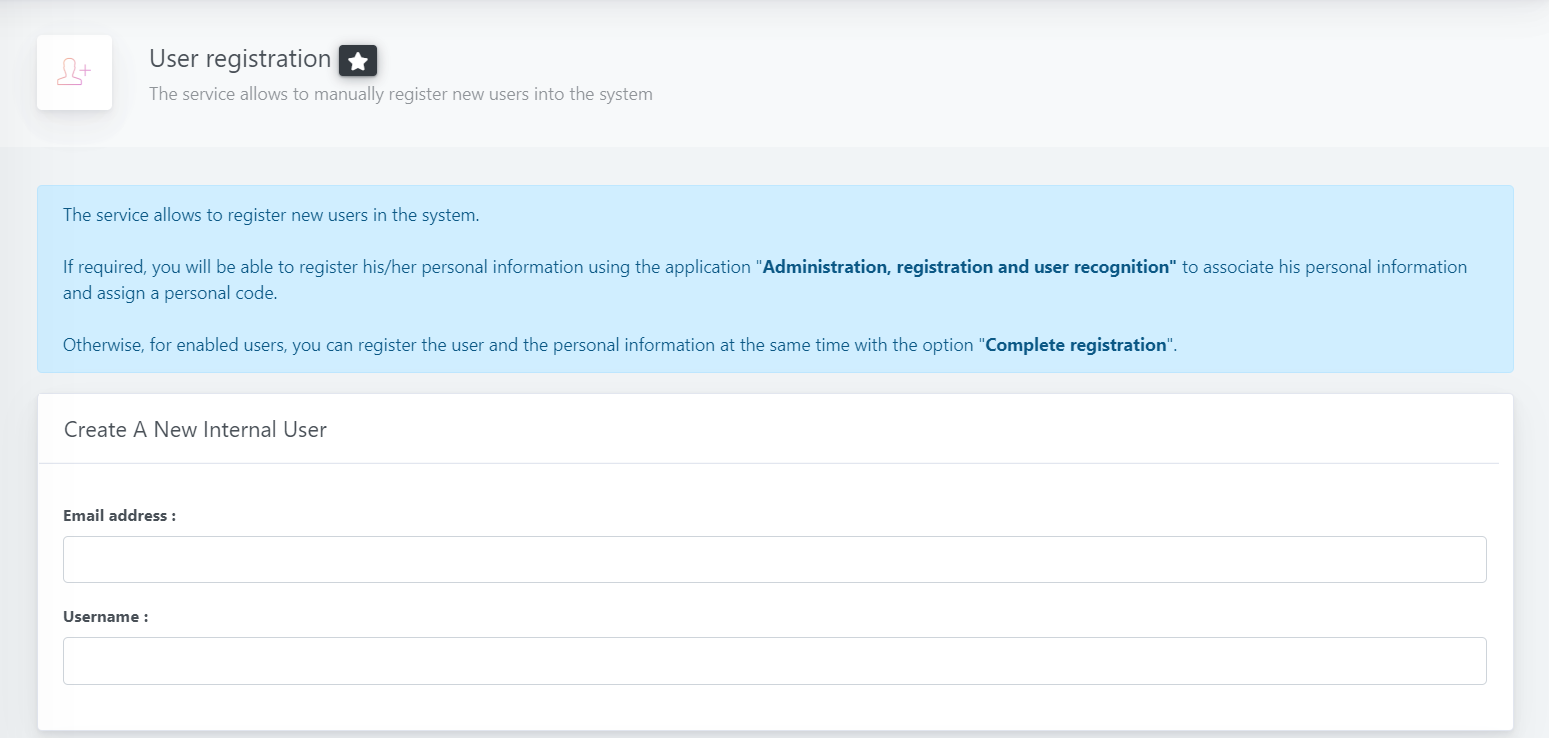 You simply need to provide an email address and a username. Tip: Once you provide an email address, the username will be automatically filled with a suggested one.
Sent the invitation, the user will receive an email with a link that (s)he can use to create his/her own password and access your dashboard. In the meantime, you can easily manage his personal data even if he has not accepted yet.
Other ways to register users
Once registered, a user has a limited version of the dashboard. In order to fully access the services you need to (or (s)he can) provide the personal data using the application Manage personal data available under the Data menu.
Otherwise, under the User registration application, you can register his/her personal information manually or you can do a complete registration (user+personal data) at the same time.