The application Notification Center allows to visualize the notifications available to each operator, as well as to send a manual Toolbar Notification directly.
IF you are trying to send a communication to a wider group of users, or to a specific category of users, you should consider using the service
InfoComm (Messagging to Users)
.
Access the application
From the sidebar menu, under Administration, select Notification Center.
You will be provided with a panel to select the user you want to manage. The visibility of operators may change according to permissions (on personal structures, or on all structures).

Functionalities
Notifications List
The user personal page presents brief information about the user, as well as the currently active notifications available.
Notifications are presented with the following details:
| | |
| --- | --- |
| Date | Date of delivery of the notification by the system |
| Recipient | The ID of the user that received the notification. It may be a Personal Code, an User Code or the User email |
| Source | It shows the application that generated the notification |
| Title | |
| Content | |
| Status | either Read or Unread |
| Action | It is the page to which the user will be redirected once they clicked on the notification |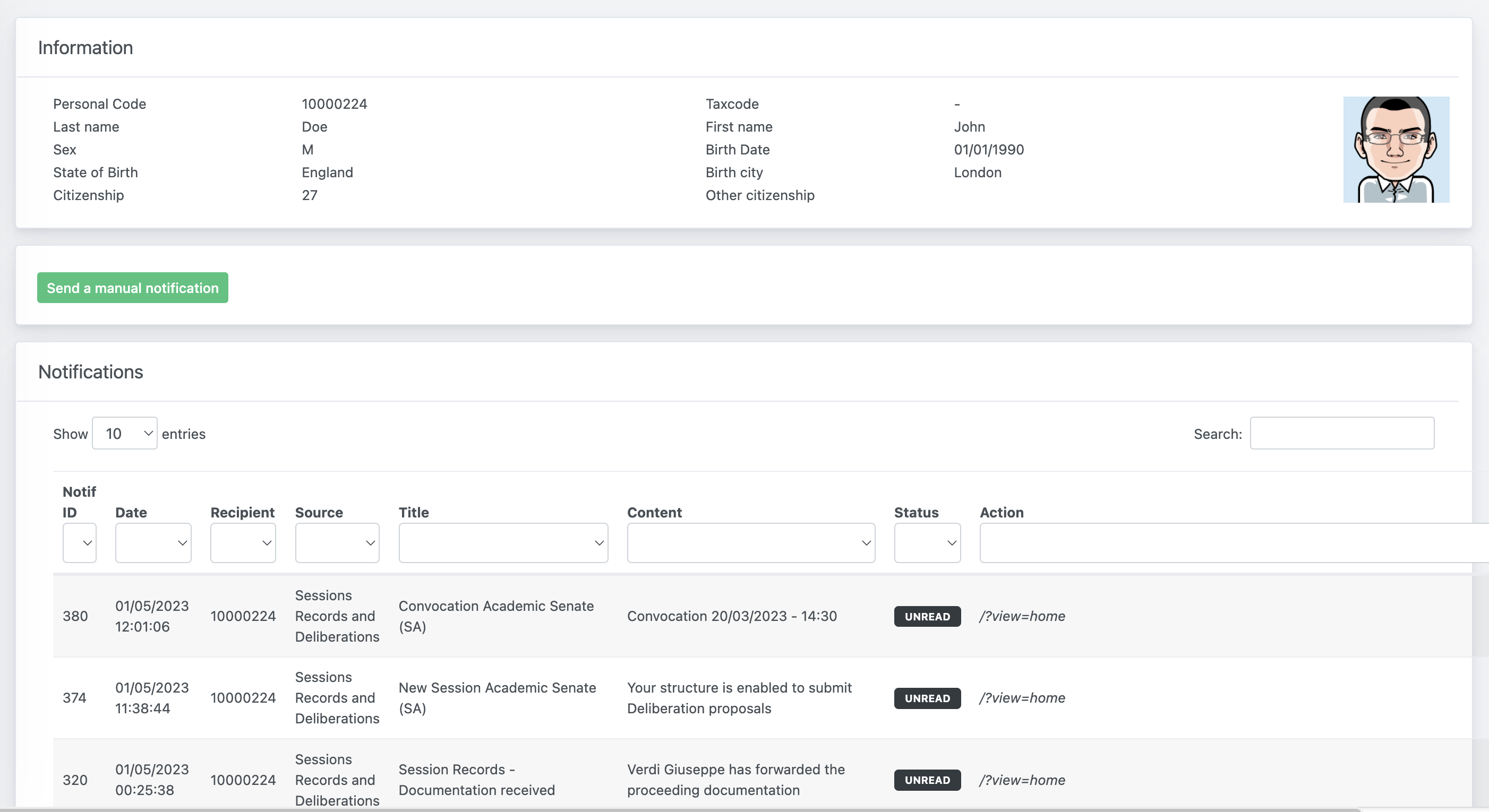 Send a manual notification
Clicking on the Send a manual notification button, a popup will appear asking you for some required information. Click on Push notification to deliver the communication to the user